OUR WOODWINDS SERIES
We've sampled a handful of top woodwind players at the Teatro delle Voci in Treviso. This is the second volume of our woodwind series: the lovely sound of John Diamanti Fox's Clarinet.
John plays his instrument with lot of passion and he currently works with some of the most important orchestras in Italy and Europe. He plays both in chamber and orchestral music and he occasionally works for local composers and songwriters. 
The Solo Clarinet features three full octaves, 3 dynamic layers for sustained articulations, 3 true legato articulations (legato detache, legato espressivo and growl legato), 4 Round Robins for short articulations like Staccato, Staccato Tight and Soft Staccato. We provide you the ability to create your unique sound by mixing the 3 microphones positions (Close, Mid and Far). The script features our Articulations Editor which allows to precisely control each of the articulations included and create your own ones.
The sampling was made with top quality gear: Schoeps microphones, Neve and Millennia Media preamps.
Windows XP / Vista / 7. Intelmac and Mac OS 10.5 or higher.
4 GB System Ram, 7 GB free on HD
DCE – DYNAMIC CONTROL ENGINE
When developing the library we tried to avoid over-processing the samples by using compression and normalization. Therefore we needed a special scripting device which could blend all the samples transitions in a very smooth and realistic way. We developed an external tool which analyzes the samples and imports this data into Kontakt called the Dynamic Control Engine. Thanks to the DCE, Kontakt knows the volumes of the samples currently playing in the instrument and matches the volume of the incoming samples with the previous ones. In the end the DCE works flawlessly "under the radar" leaving the user free to enjoy playing and building his expressive legato phrases.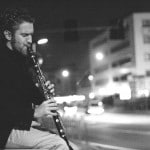 PITCH WHEEL CONTROL
Furthermore, as you can see from the video below, the instrument features dynamic articulations like accented and crescendo attacks and the different legato articulations, dynamically controlled by the Pitch Wheel. This allows to craft beautiful musical phrases with a smooth beginning and a faded ending or abrupt accented notes with slurred passages along the way. The versatility of the DCE engine handles smoothly all these techniques.
FEATURES
5934 samples
7 GB ncw compressed sample pool (11 GB original sample size)
3 mic positions
3 octaves note range
Vibrato, Non-Vibrato, Crescendo, Decrescendo, Accented
Three types of True Legato: Detache (tongued legato), Espressive Legato and Growl Legato.
Optional rising glissando on the upper range (one octave)
Staccato, Soft Staccato and Staccato Tight with 4 RRs
Min and Maj Trills
FX Menu
DCE Engine for dynamic blending
3 dynamic layers for sustained articulations
Articulation Editor
Pitch-Wheel controlled sub articulations remappable to any CC
Improved humanized tuning
Automatic legato speed based on the analysis of your performance
17 Impulse Reverbs
Animated GUI with many configurable parameters
Ready-to-play presets